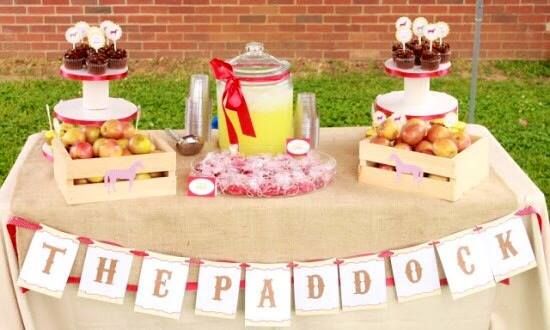 We've spoken before about the community spirit that Quirindi and the small towns around us have in droves. A good way to become a contributing member of the community and get more involved is to support a non-profit group, volunteer your time or simply come along to one of the fabulous events held year-round to support our schools, hospitals and those less fortunate than ourselves. Today we'll be talking about just a few of the events and groups that are working to make our region a better place.
The Friends of Children With Special Needs Quirindi raised thousands of dollars for school kids in the local area at their last fundraiser, the Mad Hatter's Tea Party. Now they're setting out to beat their record with the Party In The Paddock coming up on the 26th of July. The ladies have planned a huge day filled with old-school fun – think sheaf throwing, 'shearer and sheila' tag relays, gum boot throwing, tug of war and horseshoe throwing for starters! Enjoy fantastic wholesome tucker like lamb on the spit, damper, sausage sizzle, billy tea and camp oven potatoes. There'll also be sweet offerings including homemade lemonade, lamingtons and scones. The event is being held at the Quirindi Heritage Village. There will be sheep shearing demos, sulky rides, and the miniature railway will be running throughout the day (10am to 3pm). This is a great example of families in our community joining not only for a good cause but to have a wonderful time together – we'll see you there!
This month, Quirindi locals have the fortunate opportunity to attend two of the world's best suicide intervention programs. The LivingWorks awareness and prevention workshops are suitable for ages 16 and up, and give ordinary people the tools to help our friends and loved ones pull through hard times, to not feel alone and to have the courage to speak up if they need help. Mental illness, including depression, affects people of all walks of life – but statistics show that rural areas can be hit the hardest. Successful local fundraising events mean that these workshops are completely free to attend. The first event, "SafeTALK" was held on 12th June, with a longer two-day course, "ASIST" (Applied Suicide Intervention Skills Training), to be held on the 4th and 5th of July at the Uniting Church Hall in Pryor Street, Quirindi. If you're interested in attending the July workshop, please contact Kerry-Ann on 0422 377 207 or email kanelson55@gmail.com. To learn more about the courses, go online to LivingWorks Australia.
Last month, the Currabubula Art Exhibition and Sale was held in support of the Australian Red Cross. This organisation is one of the region's longest-standing – the Australian Red Cross is celebrating its centenary in 2014, the Currabubula Red Cross Branch has been in action for 71 years, and the Art Exhibition is in its 51st year! This year's event was a cooperative affair, with local musicians Champagne Charlie's Duo playing on opening night, the Currabubula Pub and Cafe and the Tamworth Lions Club providing food and refreshments and the Currabubula RSL hosting. Over 450 works of art were donated by local painters, silversmiths and crafters and put up for sale. As well as fundraising for a good cause, the exhibition is also a serious competition – this year's Winsome Bushby Memorial Prize was awarded to Sydney artist Doug Sealy, and the judges commented on the extremely high calibre of entries across the board.
The stories above are just three examples of wonderful charitable initiatives making a real difference in the Quirindi community – and there are so many more! If you're considering buying or renting property in the area and you'd like to hear more about what it's like to live in our town, why not pop in and meet the friendly team here at Ray White Rural Quirindi? We'd love to have a chat!