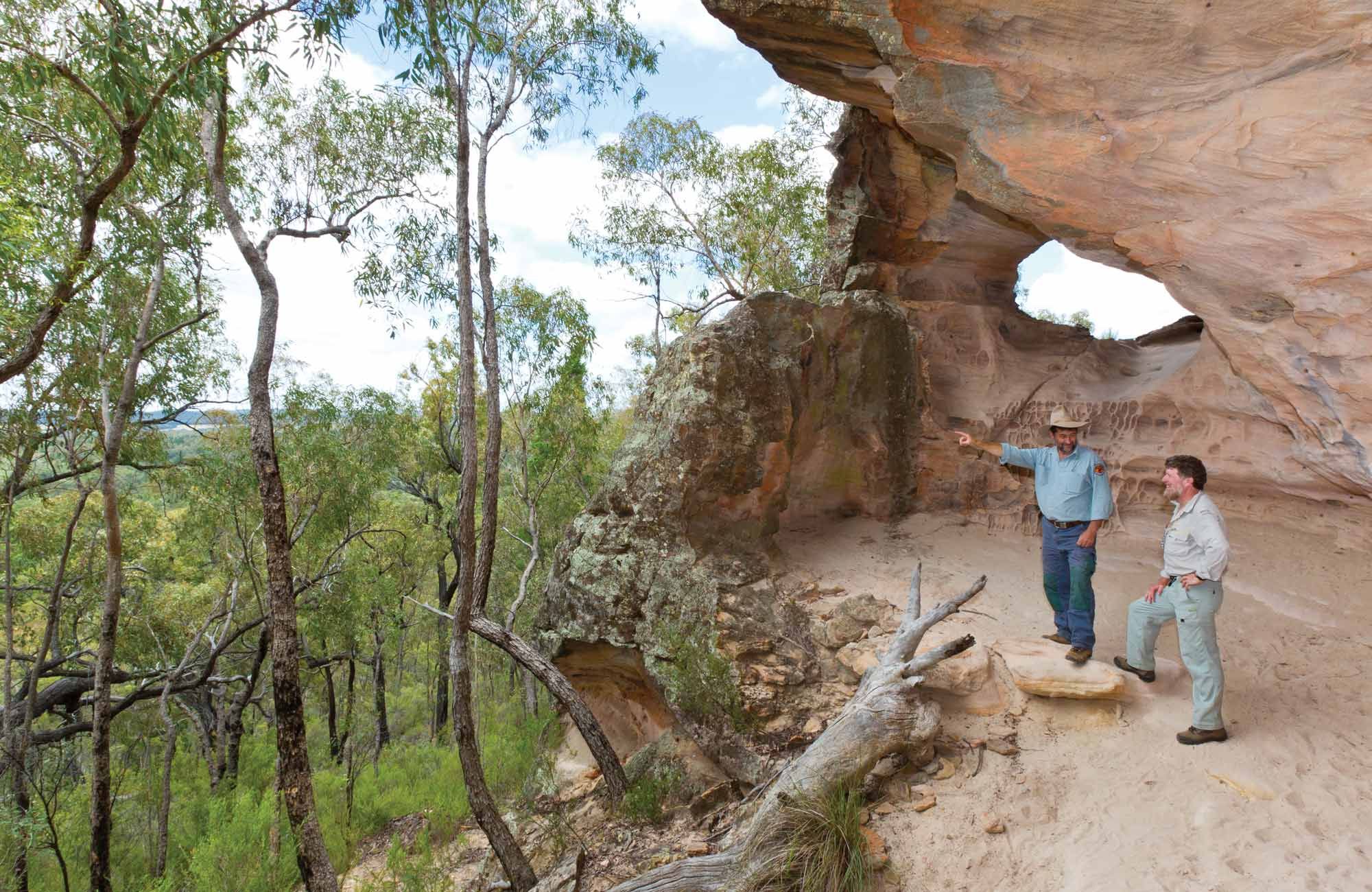 Last week we put our virtual hiking boots on and visited Towarri National Park, Coolah Tops National Park and Burning Mountain Reserve. Quirindi locals have access to a fantastic outdoor lifestyle, with lots of adventures in store for those willing to explore the region. We've got even more awesome wilderness spots for you this week! This week's picks are a little further afield, but are well worth a few days off work or a long weekend with the family.
Barrington Tops National Park
Barrington Tops is a stunning alpine park a few hours southeast of Quirindi. It's also huge, with nine campsites spread across the national park. This beautiful region of high country (the plateau sits 1500m above sea level) shelters many native species in its World Heritage Gondwana Rainforest, including gliders, quolls, wombats, koalas, the powerful owl and the endangered red-legged pademelon. There are waterfalls, swamplands and heaps of hiking options from the kid-friendly boardwalks at Polblue Campground to challenging overnight hikes. Go fishing for rainbow and brown trout between October and May, explore the mountain bike trails or simply relax around the campfire. Take your winter woolies as it gets chilly this high up, and read the info provided by NSW National Parks carefully when planning a trip – some campsites are 4WD or walk-in access only and some don't have potable water, so make sure you're prepared.
Pilliga Nature Reserve
2.5 hours drive from Quirindi via either Coonabarabran or Gunnedah, the Pilliga Nature Reserve protects half of the largest remaining contiguous native forest in Australia and supports a large koala population as well as 240 bird species. A visit to the Sandstone Caves, a site of significance to the Kamilaroi people, is a highlight. On request of local elders, the trailhead is not signposted but you are welcome to ask directions from park rangers and there's educational signage along the track. Visit the Pilliga Forest Discovery Centre in Baradine to learn about the history and ecology of the area, or give them a call on 02 6843 4011 for more information and to book an Aboriginal Discovery Tour of the Sandstone Caves. The closest proper campgrounds are in Warrumbungle National Park, which is home to impressive volcanic landscapes and one of NSW's best day walks, the Bread Knife and Grand High Tops track.
Nowendoc National Park
Nowendoc is a relatively unknown and definitely underrated national park 135 km east of Quirindi, made up of wet eucalypt and rainforest surrounding canyons and waterfalls. The northwest section of the park (closest to Quirindi) is the easiest to get to via Thunderbolts Way. You'll be able to drive the Myall Trail for views of Callaghans Canyon and the Myall Valley and confident walkers can also hike into the canyon.
Camp at Jacky Barkers or Myall Creek, both basic but very beautiful and peaceful spots with no booking required. Swimming in the creeks and waterholes near both campsites is safe, and kids will love spotlighting for the 19 species of native mammals as well as rare owls and bats found here. Check out the Nowendoc NP website for access information.
Country New South Wales is such a wonderful place. If you've already been taking advantage of outdoor adventures around the state, you'll know what we're talking about! It's a really special aspect of life in regional Australia and one we enjoy here in Quirindi. If you'd like to call our wonderful community home, and are keen to rent or buy property in the area, come and meet the friendly team here at Ray White Rural Quirindi!